The Lambda Live and Let Live group of Alcoholics Anonymous is not affiliated with Austin Galano Club in accordance with the 6th tradition of Alcoholics Anonymous.
---
Our Group:
Since 1976, the primary purpose of the fellowship of the Lambda / Live & Let Live group has been to stay sober and help other alcoholics stay sober. We describe our group as "LGBT sensitive" because a large portion of our membership comes from the lesbian/gay/bisexual/transgender community. ALL are welcome, however, and the only requirement for membership is a desire to stop drinking.
Alcoholics Anonymous is a fellowship of men and women who share their experience, strength and hope with each other that they may solve their common problem and help others to recover from alcoholism. The only requirement for membership is a desire to stop drinking. There are no dues or fees for AA membership, we are self-supporting through our own contributions. AA is not allied with any sect, denomination, politics, organization or institution; does not wish to engage in any controversy; neither endorses nor opposes any causes. Our primary purpose is to stay sober and help other alcoholics to achieve sobriety.
---
Meeting Schedule: 
| | | | |
| --- | --- | --- | --- |
| Day | Time | Room | Meeting Format |
| Monday | 8:00 PM | Large | Open, Discussion |
| Tuesday | 8:00 PM | Large | Open, Discussion |
| Wednesday | 8:00 PM | Large | Open, Beginner Meeting |
| Thursday | 8:00 PM | Medium | Open, Big Book Study |
| Friday | 8:00 PM | Large | Open, Fireball (Last Friday of the month, Birthday Night) |
| Saturday | 8:00 PM | Large | Open, Speaker Meeting |
| Sunday | 11:00 AM | Large | Open, Discussion |
| Sunday | 8:00 PM | Medium | Open, Discussion |
---
More digital goodness:
Please tell newcomers about the meeting guide app for android and ios. https://meetingguide.org/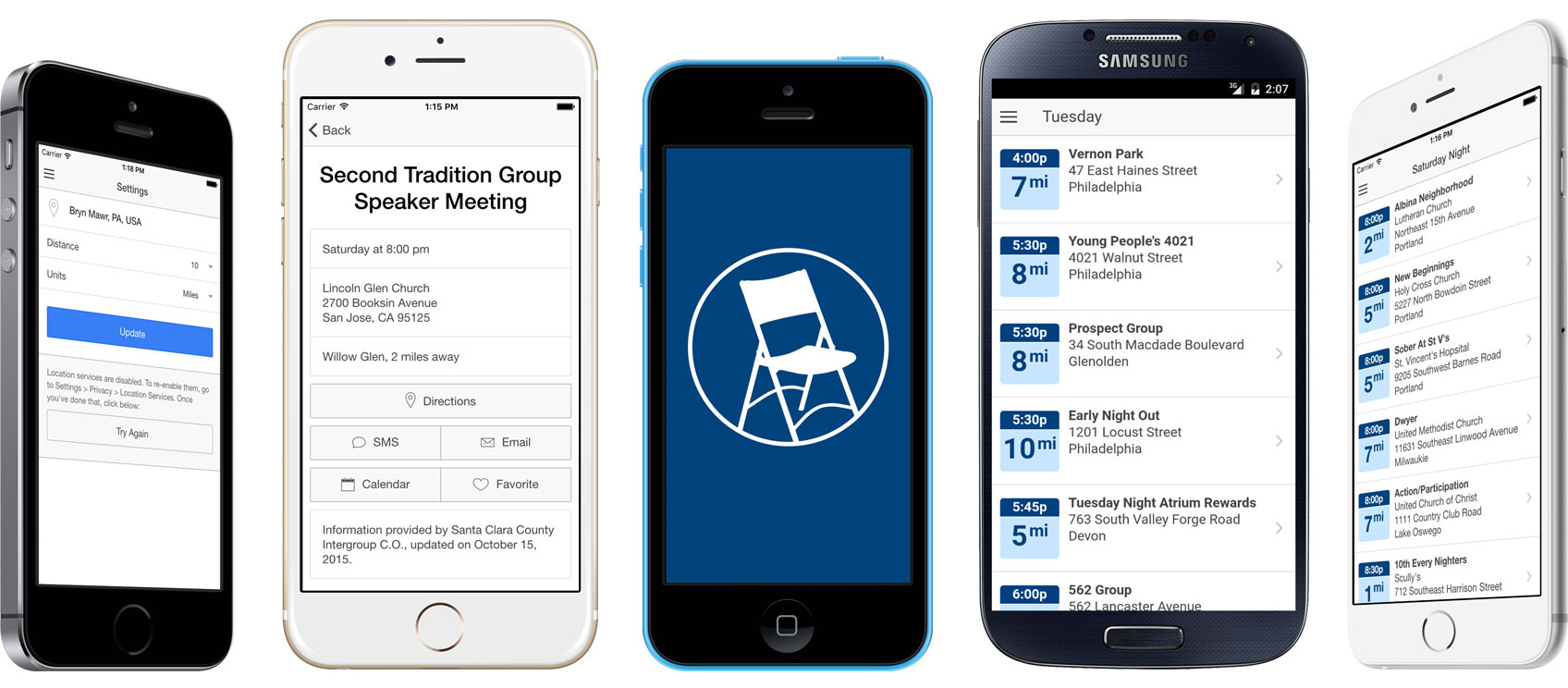 Grapevine needs your help in completing this survey: https://berkeley.qualtrics.com/jfe/form/SV_0doNS6P78JklXpP
---
---
Service Needs:
There are several service commitments available for newcomers, oldtimers, and everyone in-between.  Chairing meetings, speaker opportunities, phone list validation, butt pickup, chair straightening, bringing meetings to correctional facilities and treatment centers…and more.  Contact service@lambdaaustin.org to get connected with the service commitment just right for you.
---
Upcoming Speakers:
| | | |
| --- | --- | --- |
| Date | Speaker | Home Group |
| | | |
| 9/29 |  Bill H | L&LL |
---
AA/LLLL Announcements:
TXSCYPAA Trivia Night – The Texas Conference of Young People in AA, who are hosting this year's conference in Austin @ the Omni South, Oct 26-28 are having a fundraiser. Trivia Night, Saturday, October 6th 7pm.  See Solis R. for more information.

Lambda needs YOU we are looking for a CO-Treasurer and an CO-IGR.

The Texas Lambda Network's Bi-Annual Sober Campout is the weekend of October 4-7th at the Rainbow Ranch and we would love to see more Austin folk's join with Houston, Dallas and San Antonio for a weekend full of recovery, fellowship, nightly fire pit meetings, swimming, games and of course food. If you don't have a tent or if you have never camped no worries we got you covered.

If you need more information about this campout get with David Board, Quentin M. or Double M.

If you would like to make a $$ contribution directly to Hill Country Intergroup (AA), you can now make those via cash or card at the Galano Coffee Bar
Have an announcement you would like included in the weekly email and daily meeting reading? Complete the simple form below and it will be added as appropriate. 
---
---
Steering Committee:
| | |
| --- | --- |
| Position | Name |
| Chair | Stewart G |
| CO-Chair | John F |
| Treasurer | Kate H |
| Co-Treasurer | |
| Secretary | Danny B |
| Co-Secretary | Heather P |
| GSR | Marcella D |
| Co-GSR | Zach W |
| IGR | Mark K |
| Co-IGR | |
| Service Committee Chair | Rob C |
| Service Committee Co-Chair | Sully S |
| Webmaster | Dean B |
Recording:
Marvin T gave permission to play his recording from the speaker meeting Link to recording
Current by-laws as of 20180624 – link
Group Conscience Minutes:
Steering Committee Minutes:
---
 
Meeting Minutes:
GSO and Other Resources: